Hi,
Well, we had our January group ride on Jan 10th, 2009 and went Monterey Bay, California. There were only 6 of us that rode yesterday but it was a great ride. The day was sunny and warm with some very scenic sites. We all started in different locations in the bay area and 5 of us met in Fremont, California to ride down together to Salinas, California.
We all met at a Starbucks just outside Salinas and started our trip to Monterey to go to Fisherman's Wharf first. We all parked and walked around and it was very nice. I have been here many times since my wife and I used to SCUBA dive a lot down here. It seemed all of the restaurants had "barkers" out front giving out free samples of their Clam Chowder, which were all very good, and also said that their restaurants were the busiest too. We decided on a restraurant which had great Chowder and we all had a very nice time just talking.
We then left and rode down along Monterey, Pacific Grove, Carmel etc. and it was just beautiful there. The ride wasn't as long as I thought since we stopped to take pictures and just see the sites. We then decided to just ride for the rest of the 2 hours we all had, before starting back up north, and rode 2 nice twisty sections that was just a blast. The twisties are so fun and the roads very nice.
Out of the 6 of us 5 had Burgman 650's and I was the only Silver Wing, or any other scoot for that matter, but it was a great time. We finally all decided it was time to start our trip back home and started on our way. I had one of the shorter distances since it was only about 60 miles to my house from the stop point.
Here are some pictures and I hope I posted them correctly. If any of you get out to California Monterey is a great place to ride and visit.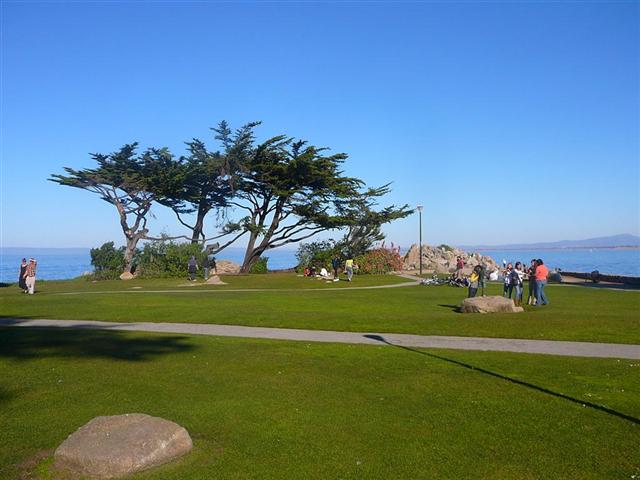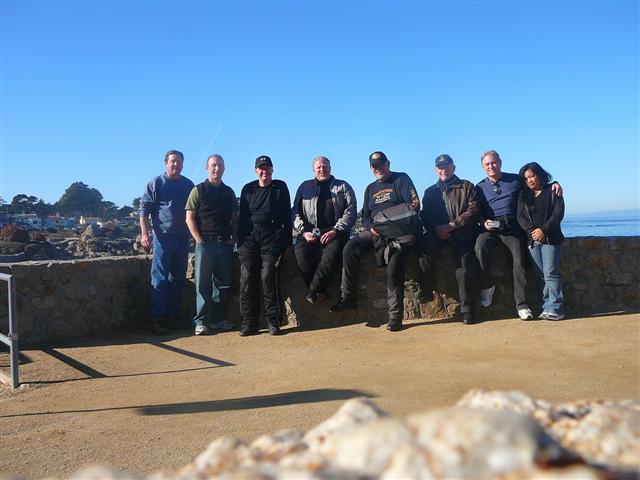 Jeff, Kevin, Scott, Tom, John, Gene, Larry, Stella ( we met Larry & Stella at Monterey. Larry is a member or our BAMR group).
This pelican just flew in and landed on the railing with many of us just watching it. It was pretty cool.