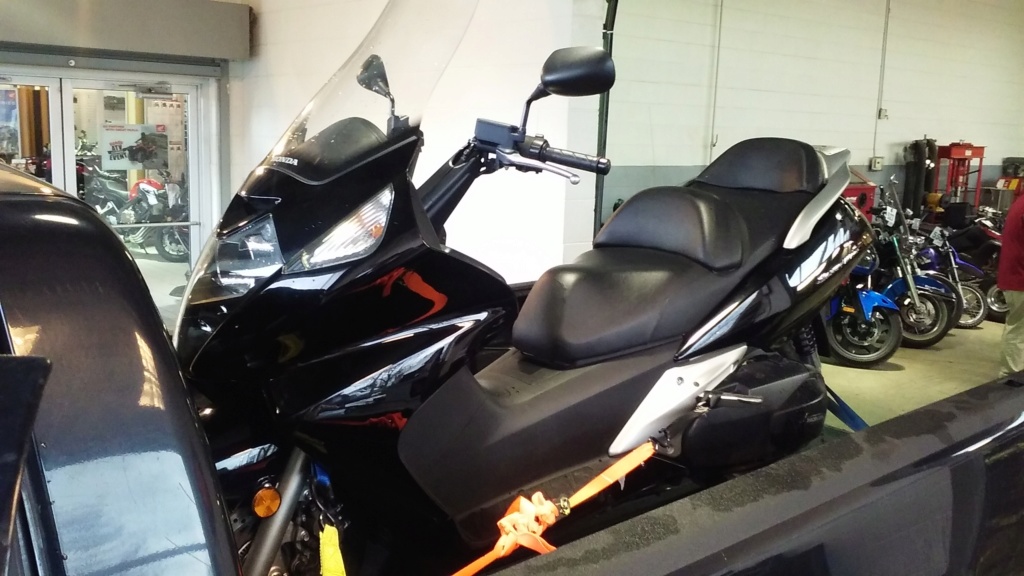 So I was lucky enough to snag a slightly used corbin saddle from TDLpps  built for a tall rider. He believes it was pushed back 3" but the build spec is lost. It has no backrest bases so it could be more.  I have not seen pics of stock and corbin back to back to show the difference so if you are wondering here you go.
I have owned corbins before so I was ready for a hard seat, but this is the softest of all the corbins I've had. More like a mustang saddle foam to me. Still firm but not  plank. It sits lower than the stock by about 2" .  And it is back more than stock, at least as much as stock without the bumper installed if not more. It seems I'm more in the scooter than on it with the stock seat if that makes sense to you.. And it sure made the ride firmer, I will be taking 1-2 clicks of preload from the shocks… Again just more planted to the scooter.
After I'm able to get more miles and ride 2 up I will post more but as of now I would buy it used again in a minute … But not sure I would pay full boat to custom build it .
As a side note TDLpps was is great to deal with if you are interested in any of his other stuff. Try to get him to tell you why he built his silverwing in the first place….
Dan