It looked like a beautiful day so I headed out to do the Glacier NP Going-to-the-Sun (GttS) road (just opened 2 days ago) – St. Mary – East Glacier/Two Medicine – home loop. About 215 miles and 7 hours with stops.
Animals I had to slow down for:
2 separate young black bears- no pix as my ATGATT is not bear proof
1 group of big horn sheep- actually I slowed for the tourists looking at them
8 or 10 horses with colts
I like to get an early start so I can get on the pass while the tourists are still having breakfast so I was at the west gate at 8:10 AM and had very little traffic. Lots of snow and runoff as there was fresh snow Tue and Wed.
Near Avalanche Creek
Heavens Peak from the loop.
They have been working on GttS for a couple of years using stimulus money and doing a very nice job of keeping the original WPS feel. The road was completed in 1932 and this is the first major rebuild. I was stopped for construction for about 30 minutes but didn't mind as the scenery was spectacular.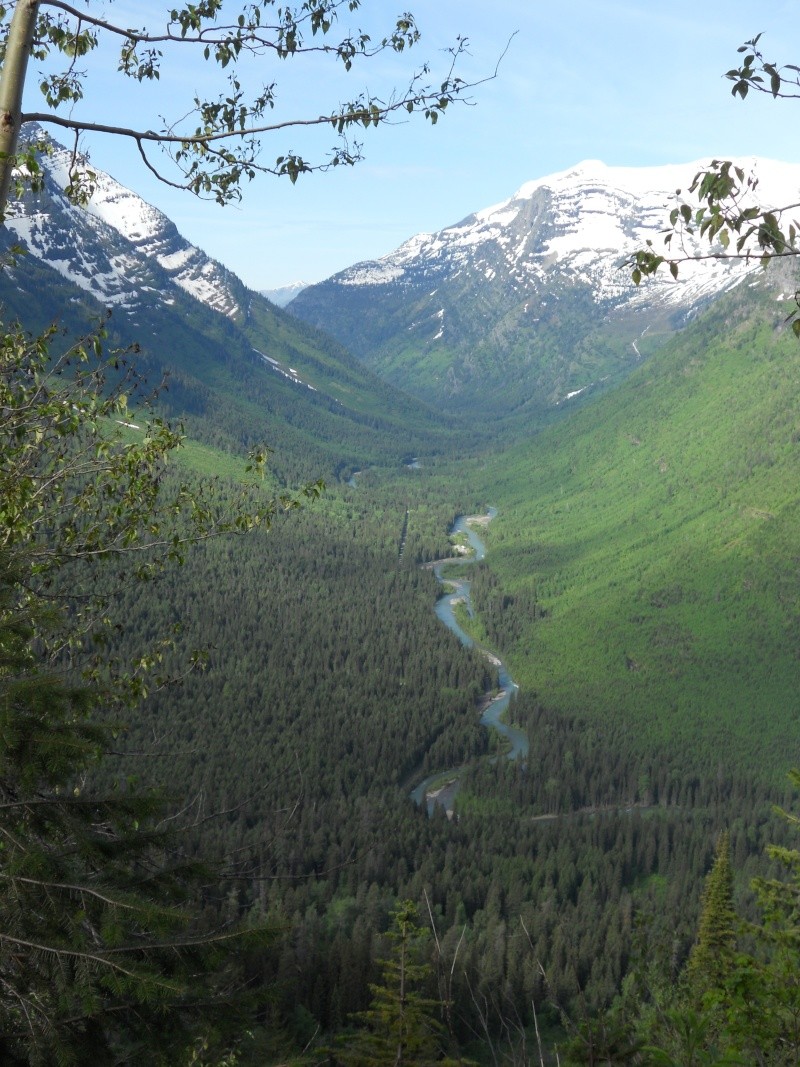 This is from just below the summit, lots of drifted snow.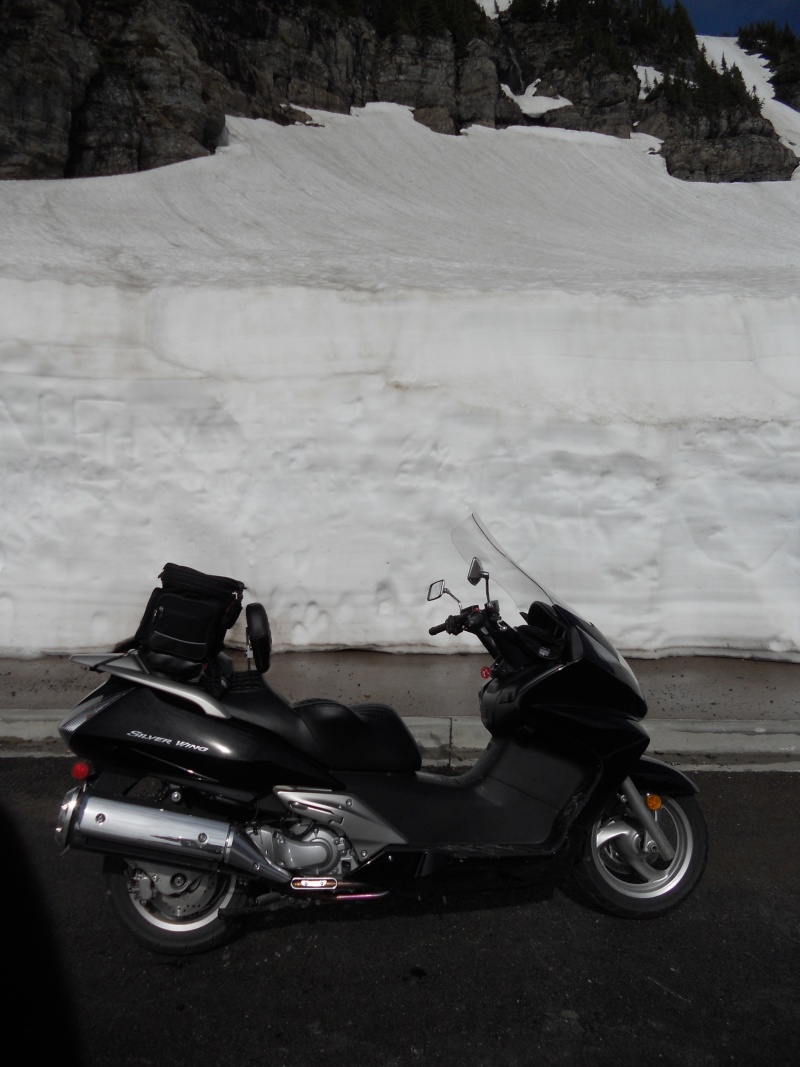 Logan Pass visitor center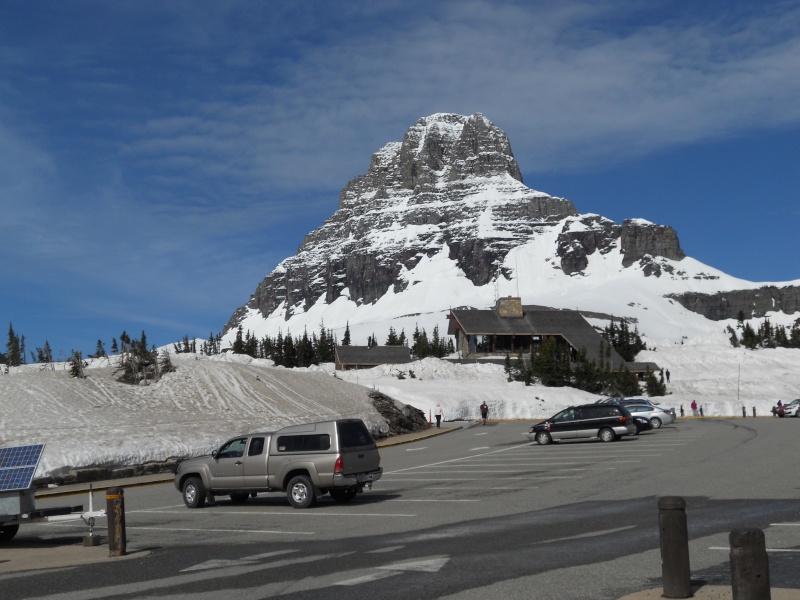 East side of pass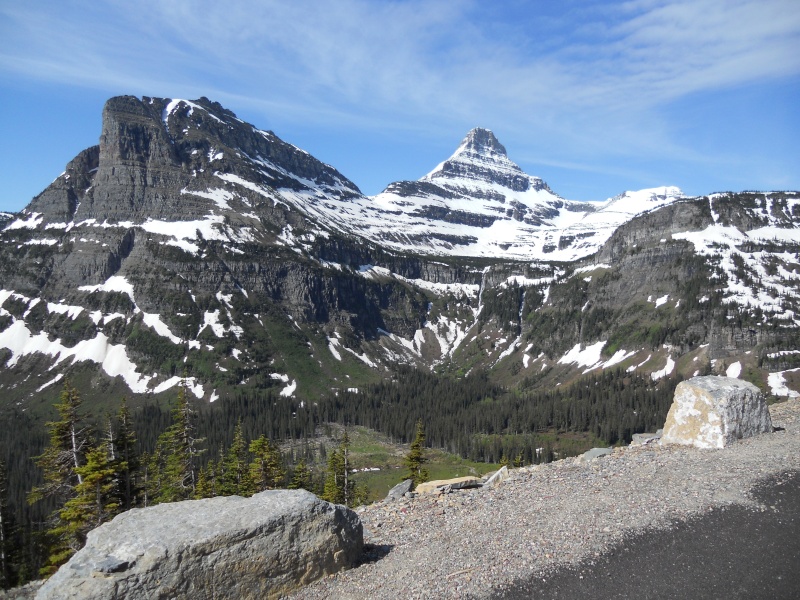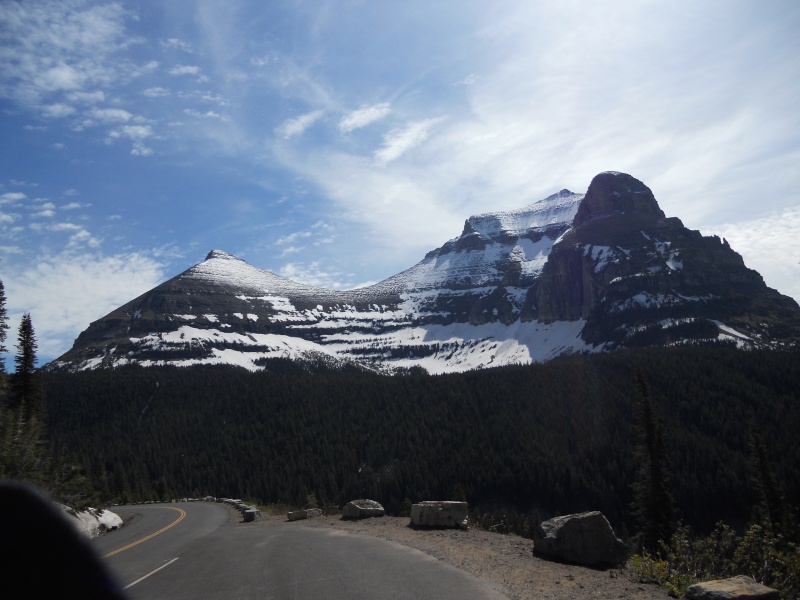 I saw on bear walking along the road on the way up and another munching the vegetation by the side of the road on the eastern downside. Had a killer BLT at Johnson's Restaurant in St. Mary though a
chicken fried steak sandwich was an option.
Looking west into the park from near St. Mary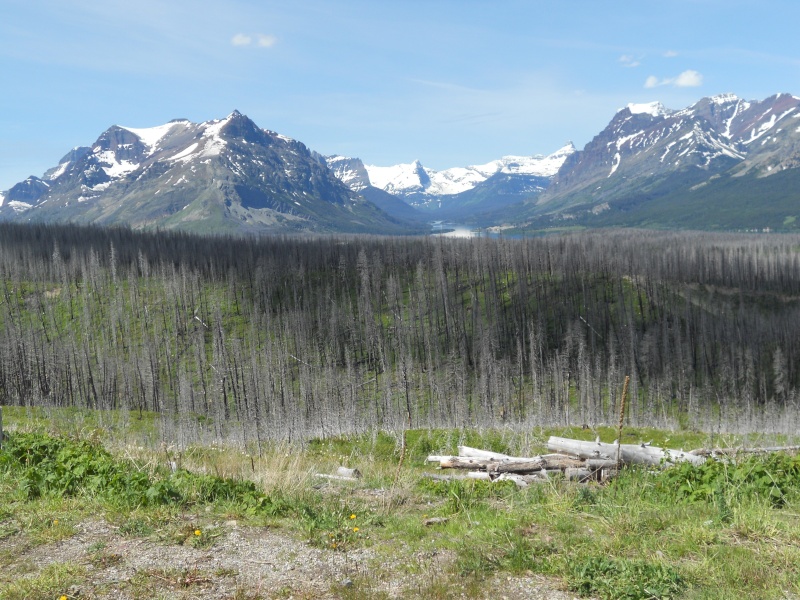 Two Medicine is one of my favorite areas of the park, just outside of East Glacier. I is much less crowded and very beautiful.
Looking into Two Medicine area
I really appreciated my Tourmaster Flex jacket, started off with all the parts as it wan in the high 30s along Lake McDonald, removed the liner at lunch and then removed the outer shell as I got back into the Flathead. The bike is a pleasure and I'm only 80 miles short of the first break in oil change.