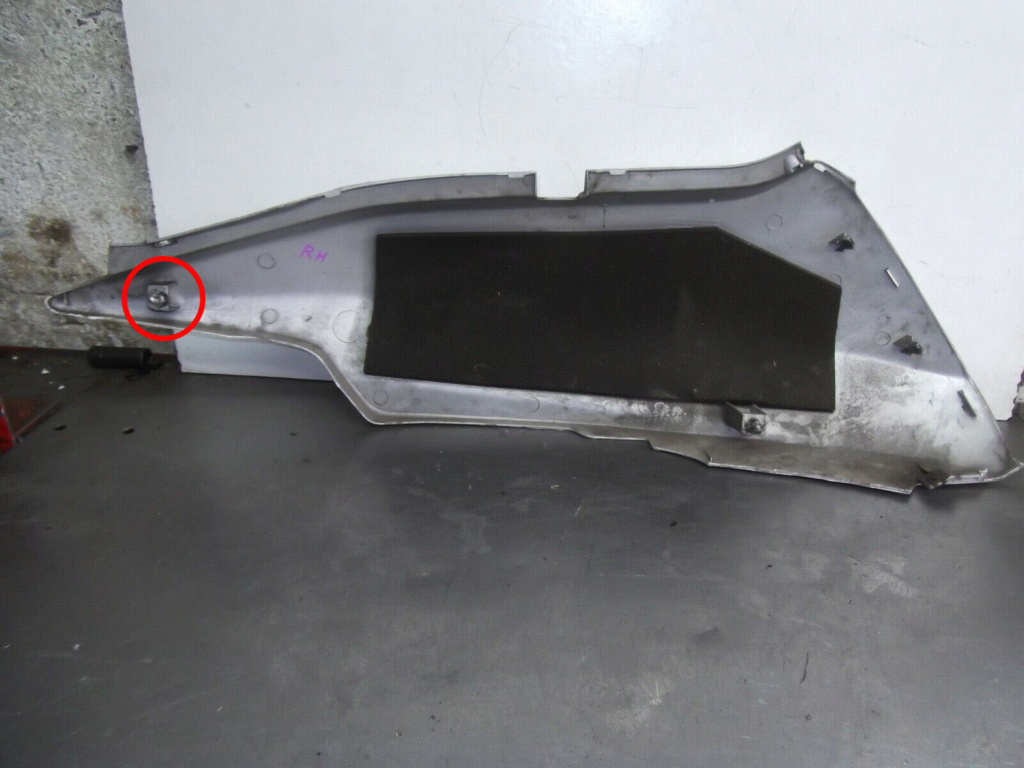 The item circled in red is missing from right side fairing.  Purchasing a used one that is Digital Silver Metallic  or painting a used one that is the wrong color with the tab still intact is not really an option for me.
So, I am looking for recommendation on how to fix it.
I successfully  created a new tab out of ABS. Difficult, but not impossible.  I used acetone as the glue, this works.  However, the main problem is making the tab stick to the panel while attempting to get the exact length correct, so that it holds the panel tightly in the friction hole on the scooter.  
Does anyone have any suggestions?  Any?  
I think the best approach would be to find an existing panel and make a mold from an intact tab.
Now, the problem with that is finding someone with an existing panel.