Day 2- 271 miles, 7 hours
Animals I had to slow down for:
1 deer, off to the side but I don't trust them
As you can see I don't do long days anymore. There are lots of beautiful places nearby plus I'm retired and don't have to hurry. I left about 8:00 AM after coffe while packing up. Had a couple of small roads to take so out came the old fart's GPS.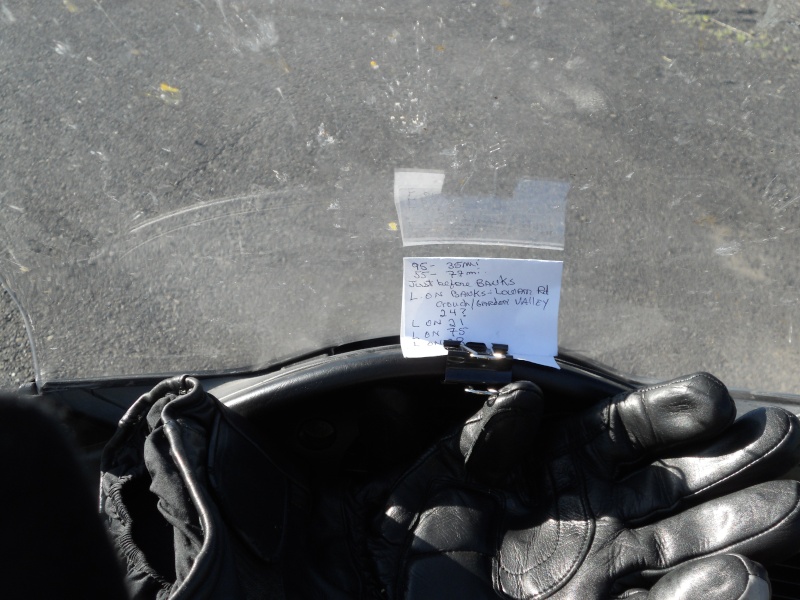 Gorgeous day, sunny and mid-50s when I left. I followed the Salmon for a while then went up into a beautiful open valley.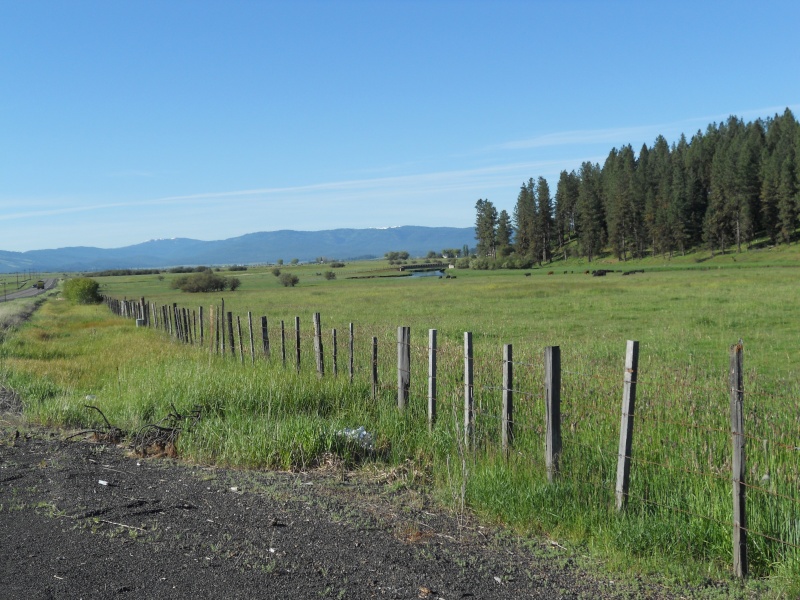 Went down the road about 20 miles and had a great double expresso. These are a crap shoot in many small towns, often just strong coffee. This one had the slightly foamy top and was a pleasant surprise sitting in the sun drinking it.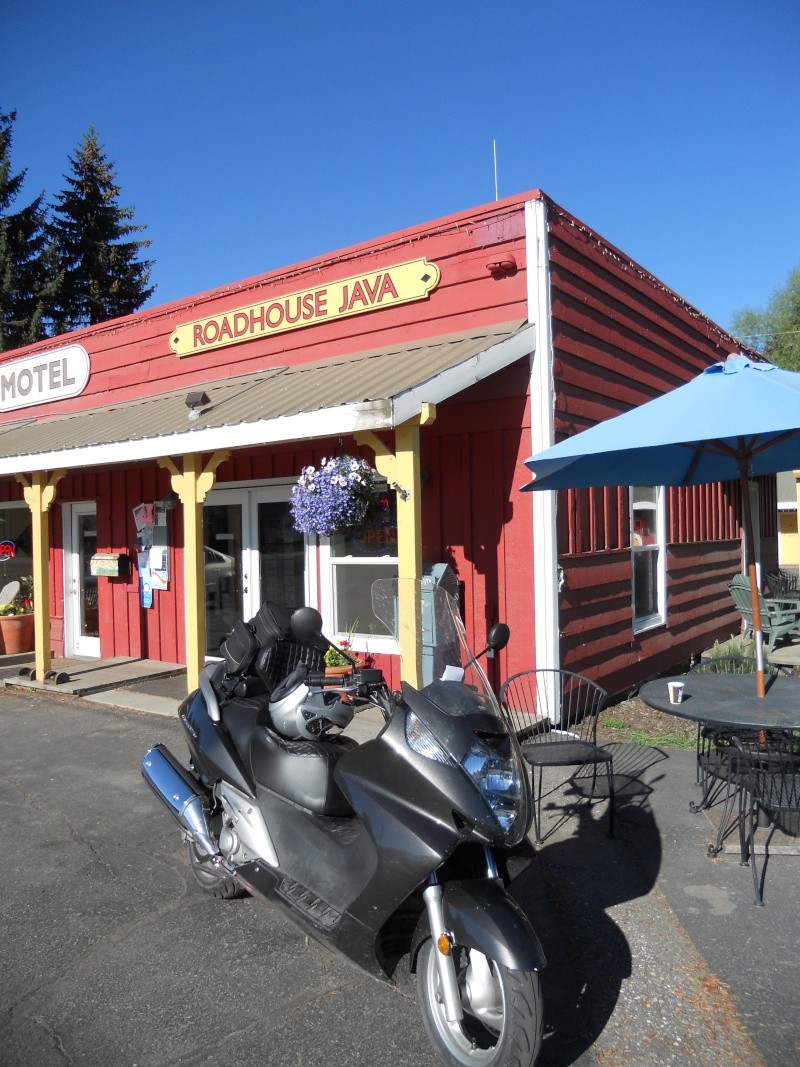 I like to get going in the morning then stop for breakfast somewhere. This morning it was in McCall where I found a hip little place with good eggs Benedict outside in the sun. Unfortunately I couldn't see the lake.
Another hour and it was starting to get warm so I stopped along the Little Salmon River to get my mesh gloves and remove my jacket liner. You get used to this kind of thing here in the Spring and Fall when there can be a 40+ degree shift in temps as the day goes along.
Pretty soon I left Hwy 55 onto a small road up through Crouch and started climbing. I was following another river and saw quite a few rafters and kyackers. There were lots of very nice campgrounds along this road. Kept climbing. It started to get cold.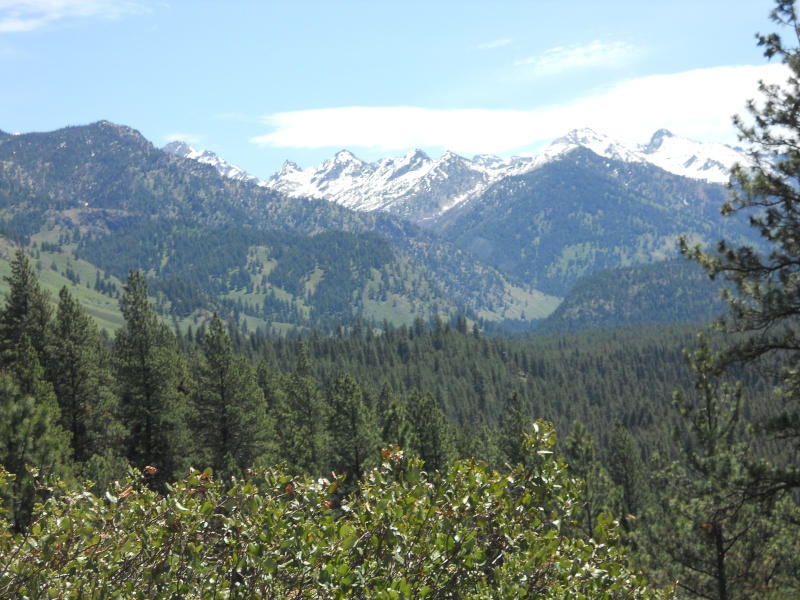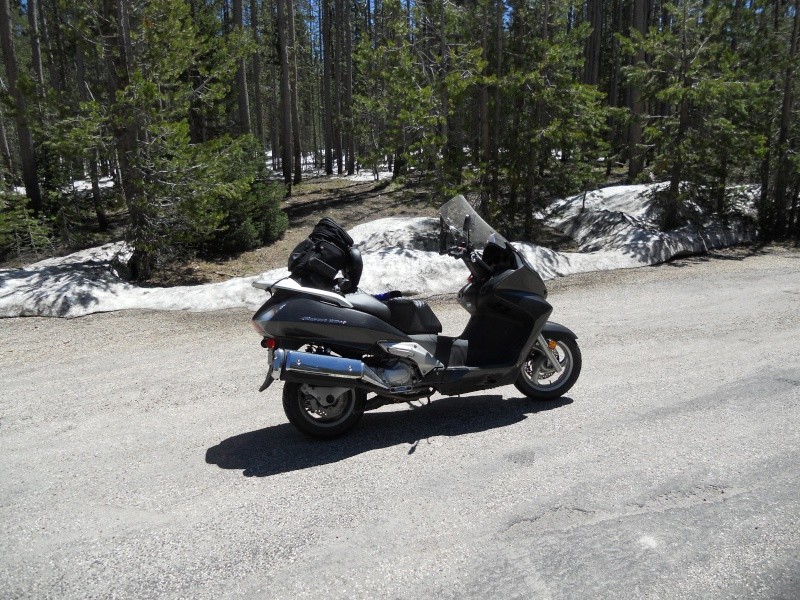 I got up high and stayed there until past Stanley.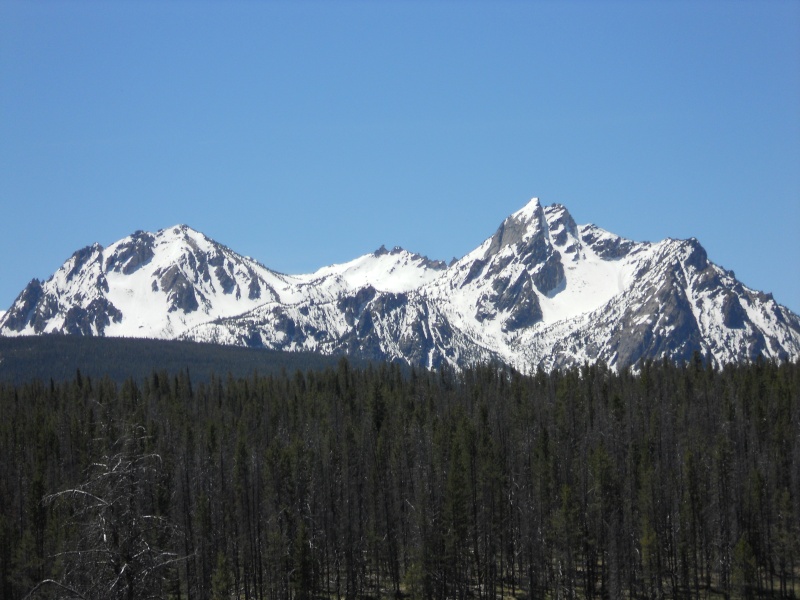 At Stanley I picked up my old friend the Salmon. Once I had lost 1000' or so it warmed up and the country got drier. It reminded me of the east side of the Sierras.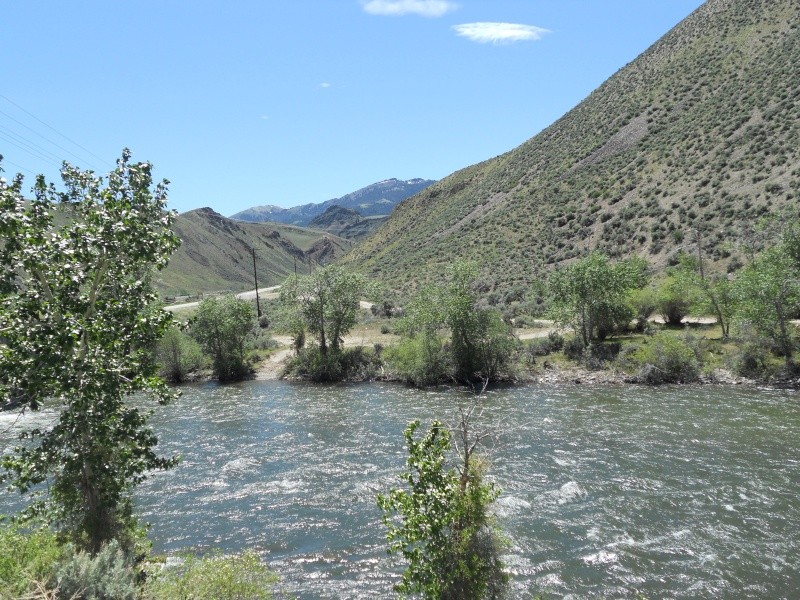 As I was cruising along this road I came upon somebody touring on a Honda Trail 90 (OK, it could have been a 110 but still...) loaded down with camping gear and putting along about 35. I admire folks like that.
I'm now in the Holiday Lodge in Challis ID, an old 50s motel that has been upgraded and is quite nice especially for $52. If you are ever in Challis I highly recommend it. I prefer these kind of places to the BW I was in last night. Clouds are coming in so we may get some rain tonight as well as tomorrow. Oh well, today was worth it.