Ordered a set of IKON shocks back in February and they arrived in early July the long wait. Covid again.
Great communication from them but delays happen.
Part # 7610-1656 SW 400-600. Site says eye to eye length 400mm but they are longer more like 420 MM. just a bit shorter then OE . Measured OE 426 MM.
Install was a bit harder than expected didn't want to pull under seat box and didn't. Offset 12MM wrench is the way to go but it's tight. Bottom mount didn't fit over swingarm and had to spread it a little with new bolts inside worked great. New bolts are required since it's different mount type. 10MM-1.25 bolt 50MM length  $ 12 bucks in total.
Shocks are rebuildable and rebound adjustable. Firm ride and high speed compression and rebound is greatly improved VS OE  shocks.  Ride height up an inch at the lowest setting.   I like the ride height change make it steer so much better at any speed and turn in so nice.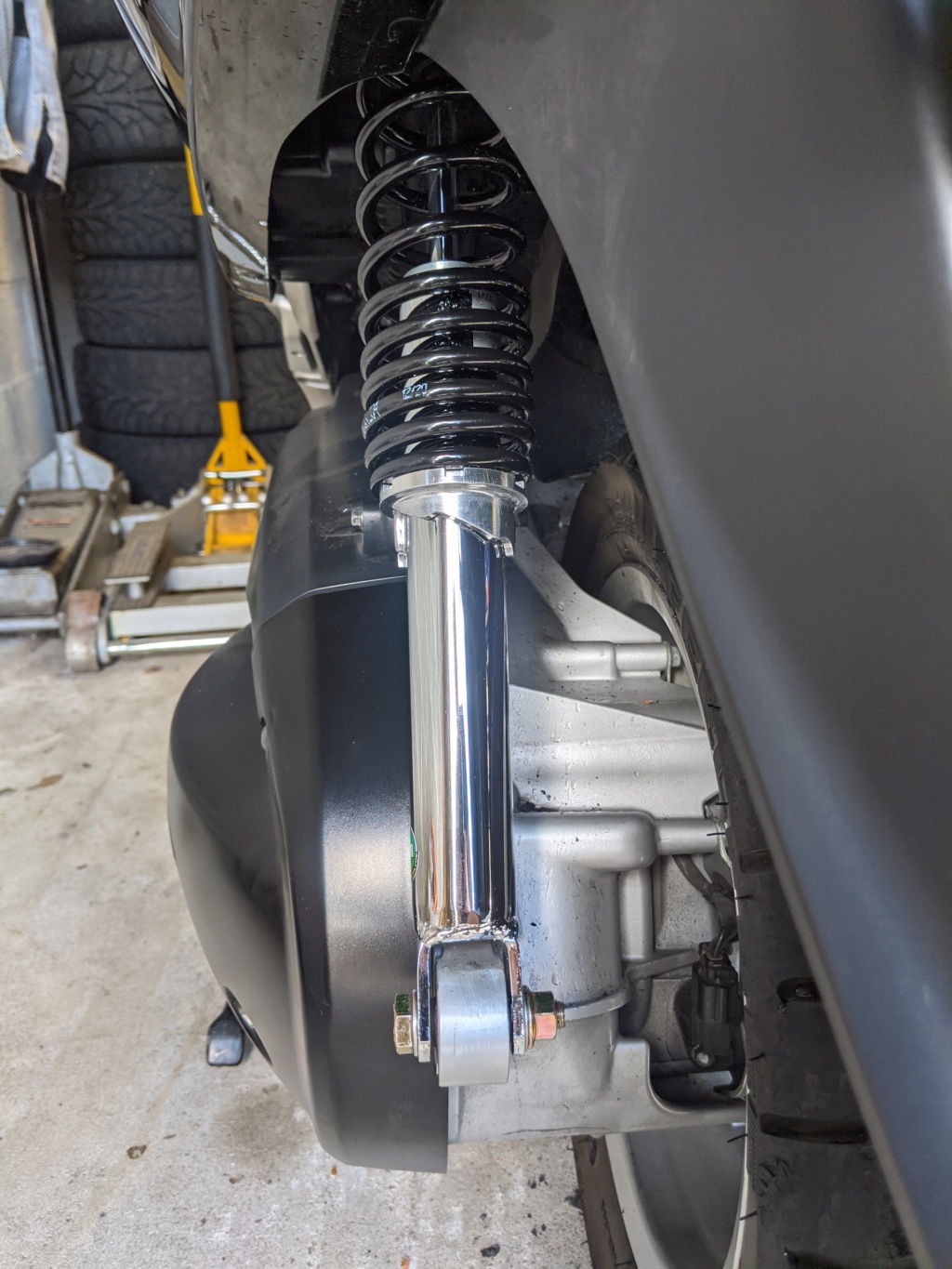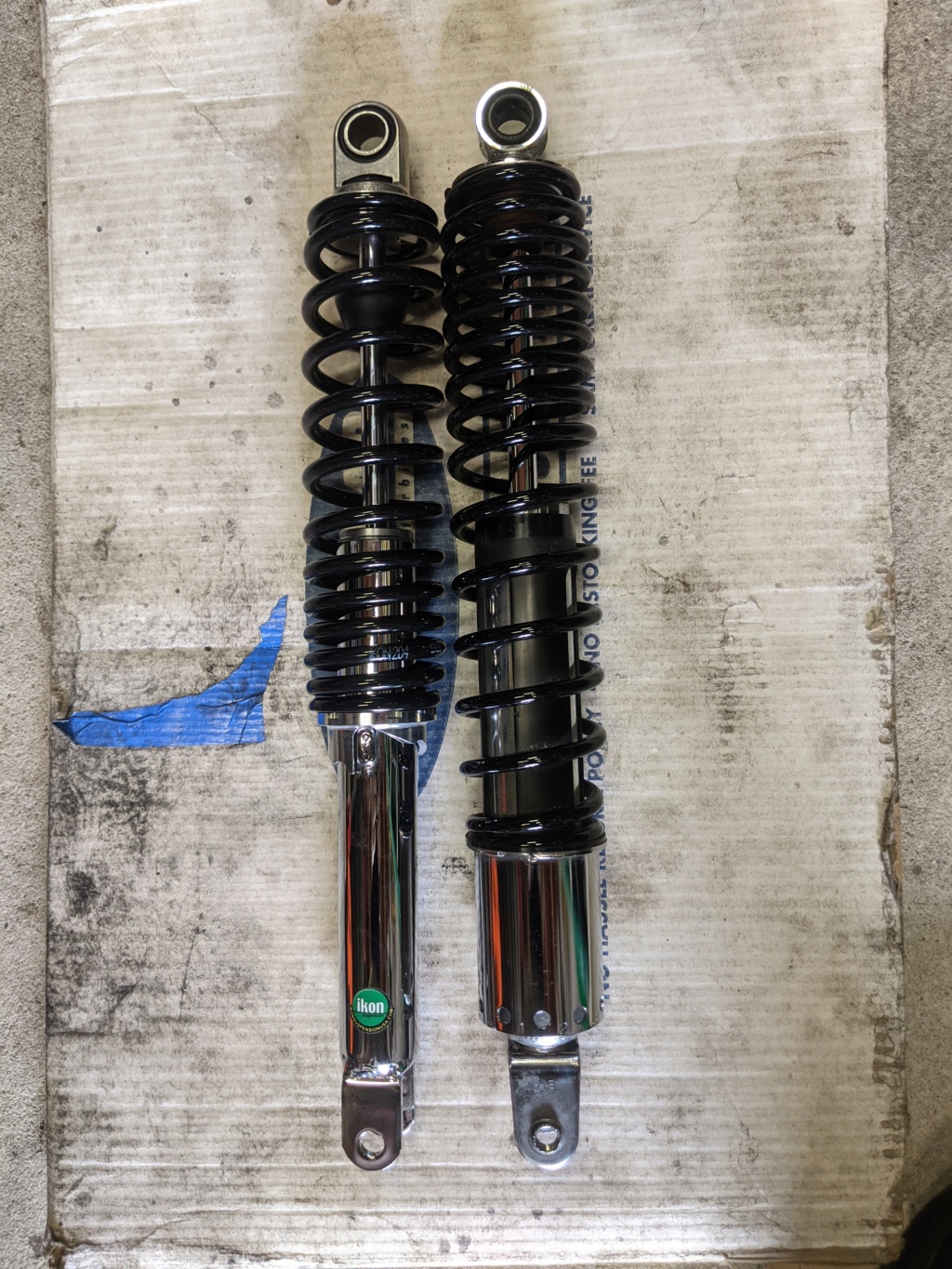 I like them after 400 miles much improved ride and steering. Bit pricy at about $480 with bolts BUT. Just rolled 29K