Hello Ejscoot,
I know we are kind of far but anyway it will be up to you to say yes or no...
I saw you request and  I share it with you before putting it for sale on the site.
I am Michel from Granby, in Qc.
I do have a Corbin saddle for sale. I bought it last winter from Delray in Florida and pic it up on my way there for Chrismast brake. The saddle is kind of Burgandy bomber jacket on the top and the side are black.
I will sell it for the price I paid for because I used it for a 25 miles ride only. I paid 400$ Us fund and if you want, you can ask Delray who is also a member here no problem at all.   (I know they cost 595.$ now).
 Why am I selling it ? The guy I bought from Delray (Mike), is a tall guy and he had it made for him with a 2 inch  further for driver lower back rest. I just install it on my SW and  my lower back don't even touch the lower back rest  part. Due to my herniated disk recovery, I really need to have my lower back rest on this one. so I immediately removed it from the scooter and it is now for sale. Ps; there is place to  put in a passenger back rest.
Shipping cost will be at your expense and I won't charge to make a box for shipping.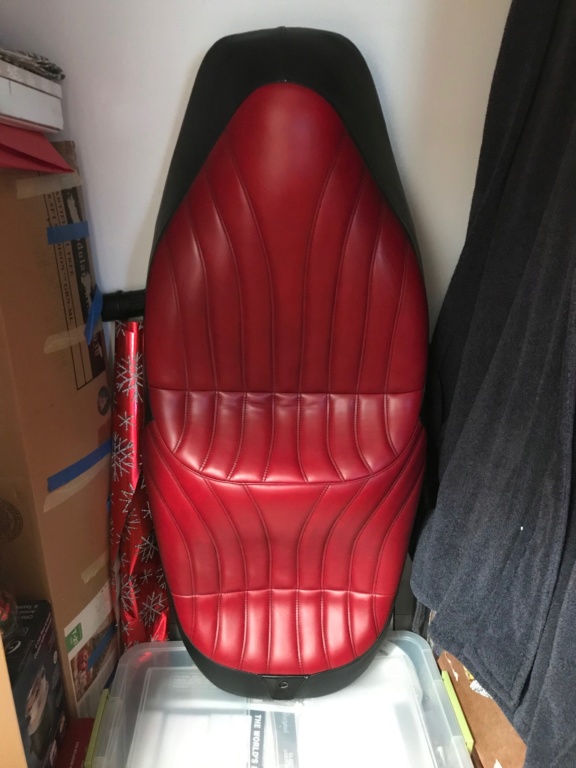 Michel