SOLD & SHIPPED to new member BobbyCorno. A very smooth transaction to a real gentleman.
Now discontinued and next to impossible to find, I bought this standard fit monokey P206 rack in 2011 to mount my GIVI T450 Trolley case onto my '05 SWing.  I carried my laptop and portfolio in it because it was easy access and it saved my cargo bay and top case for other items.  
I used this set up for about a season maybe two at the most without an issue.  Then I went in a different direction so I removed it.  I thought I might use it again so I mounted it onto my "new" '09 SWing.  Again, after thinking things through, I've decided to go in a different direction so I figured it's time to sell it and let someone else enjoy it.
Like most GIVI mounting racks, it is finished in a satin/eggshell black.  It has never been scraped, hit or damaged.  It looks and works like new (I tried an E22 hard side case on it and it looks pretty darn good).  Comes with the mounting hardware.  
Asking USD$100 for it plus actual shipping costs (to be paid by the buyer).  My experience is that Canada Post is the best way to ship from Canada but it won't be cheap ... I guesstimate around USD$40?  I'll need a postal/zip code to get a proper quote.
Managed to get some pics uploaded.  Send a PM if you're interested.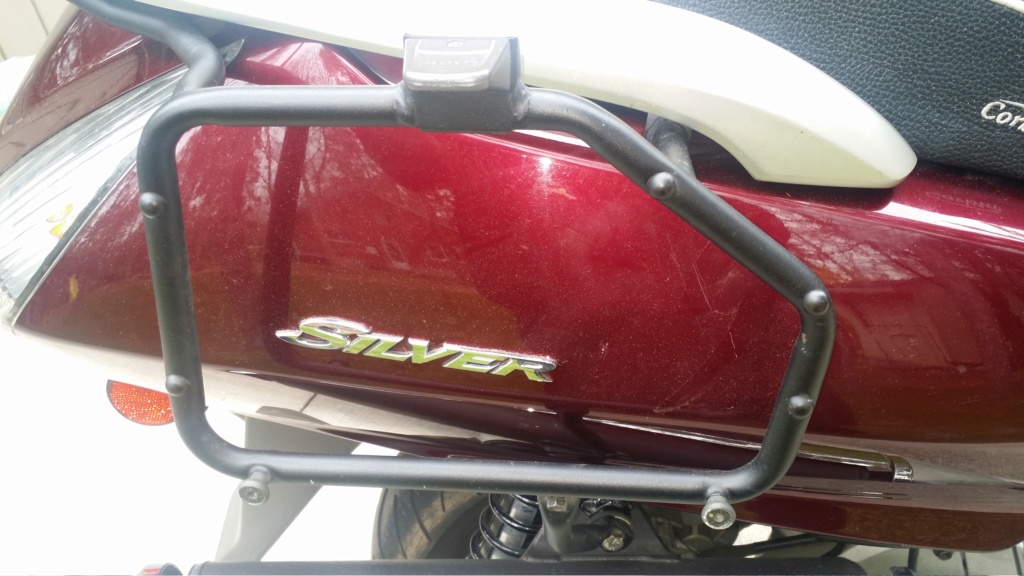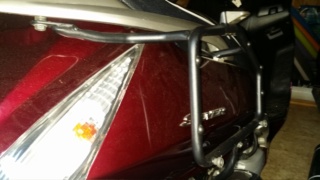 GIVI P206 Mounting Instructions